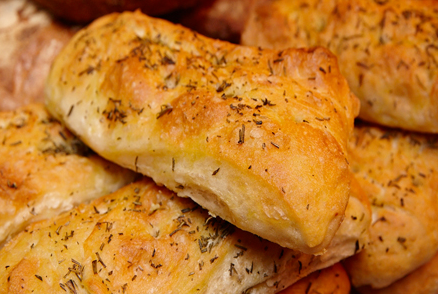 Blue Cheese & Rosemary Focaccia
Our distinctive Italian flatbread is baked to perfection with creamy Stilton, scattered with rosemary and sea salt, and laced with olive oil. All aboard to blue cheese lover's paradise.
Organic White Flour, Water, Organic Sourdough, Danilo Olive Oil, Stilton Cheese, Fresh Rosemary, Sea Salt and Yeast.